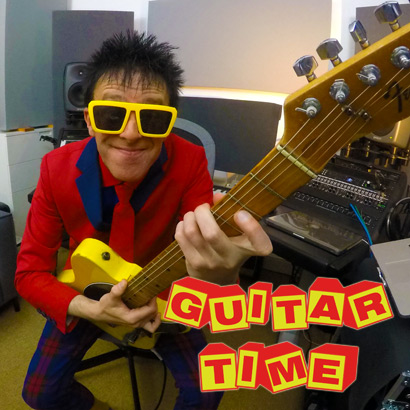 THE ABSOLUTE BEGINNERS GUITAR COURSE!
LEARN TO PLAY GUITAR WITH THE MAESTRO HIMSELF!
OLGA WILL TEACH YOU EVERYTHING YOU NEED TO GET STARTED,
GET YOU PLAYING IN A BAND, OR JUST JAMMING WITH YOUR FRIENDS.
Over this complete course of 10 lessons for the absolute beginner, Olga will walk you through all the chords and scales you'll need to start playing guitar.
There'll be anecdotes and other nuggets of information along the way too... how to tune your guitar, how to change strings, and how to fashion a plectrum so it won't drop out of your fingers!
This is a great, fun course of lessons and is exactly the kind of thing that every budding guitar player needs!
In addition, each subscriber will receive an exclusive, personalised certificate hand signed by Olga himself.
ALL TEN LESSONS FOR 150 EUROS!