DECEMBER 22nd 2020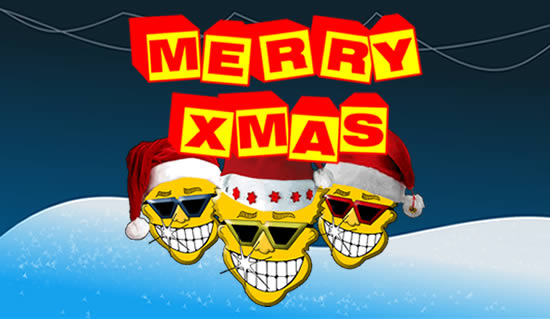 CHRISTMAS CRAP!
A brief message from the lads...
Thank you so much to everyone worldwide for waiting for gig news, and a huge apology for any postponements due to the Corona virus.
This year really has been the worst for shows & festivals.
Fingers crossed things will improve soon, and lets hope we can see you lot ASAP!
Meantime, stay safe and have a Merry Christmas!
Heres to the future of live entertainment.
Olga, Tommy, Duncan & The Toy Dolls team.
Until next time...
TTFN


DECEMBER 2020
THE TOY DOLLS 48 HOUR CHRISTMAS SALE!
NOW FINISHED!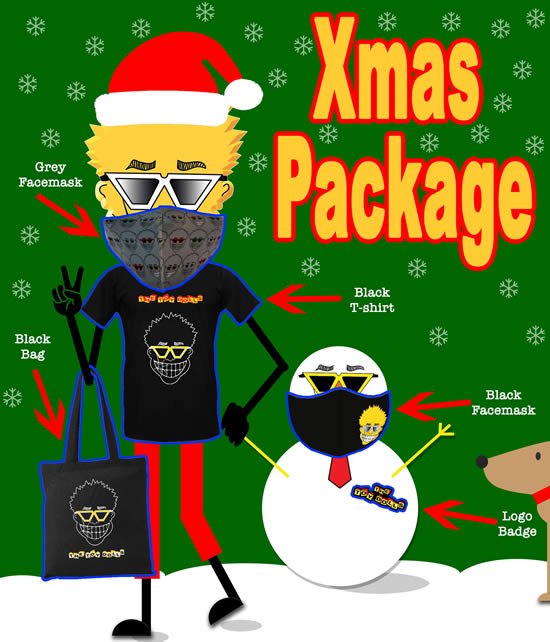 NOVEMBER 2020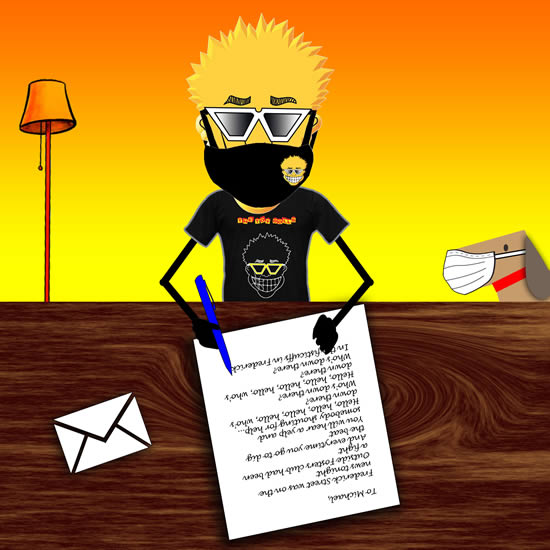 HANDWRITTEN LYRICS 48HR CHRISTMAS SALE!
Due to the totally overwhelming requests for Olga to write even more handwritten lyrics, you lot have worn him down and persuaded him to do a ONE OFF 48 hour lock down sale!
The sale will be HERE at 8pm (CET) on 20th November, and end at 8pm 22nd November. So if ya wanna get yer orders in in time for Christmas delivery then you need to be really quick!
So, just a reminder:
You choose any song (or songs) written by Olga from The Toy Dolls back catalogue, plenty of choices there! Olga will hand write the lyrics, sign & date them and personalize them with a name of your choice.
Again, these are NOT printed, they will be all hand written by Olga, all individual, and all unique, so its possible you may see crossed out words & scribbles!
The lyrics will be written on high quality A4 heavy embossed hammer textured paper, and sent anywhere in the world by first class mail in a hard backed envelope.
Each lyric sheet will be priced at €50 Euro, but if you order three this would only be €120 Euro. All prices include packing and postage WORLDWIDE.
For example, if you ordered five sheets, that would be €220 Euro, however six would only be €240 Euro!
This is definitely gonna make a lovely unique Christmas gift!
Don't forget, THIS IS A 48 HOUR FLASH SALE!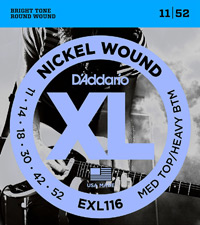 At the same time, we will be doing a 48 hour Christmas sale on the 'Guitar Time With Olga' absolute beginners course!
For the same 48 hour period only, the guitar course will be reduced to €120 for the whole 10 lessons, AND (along with your certificate) you will all be sent a set of D'Addario guitar strings! Nickel Wound Med Top/Heavy Btm 11-52. The same gauge and type used on stage by Olga!
Another lovely Christmas present to someone learning guitar!
Until next time...
TTFN


OCTOBER 2020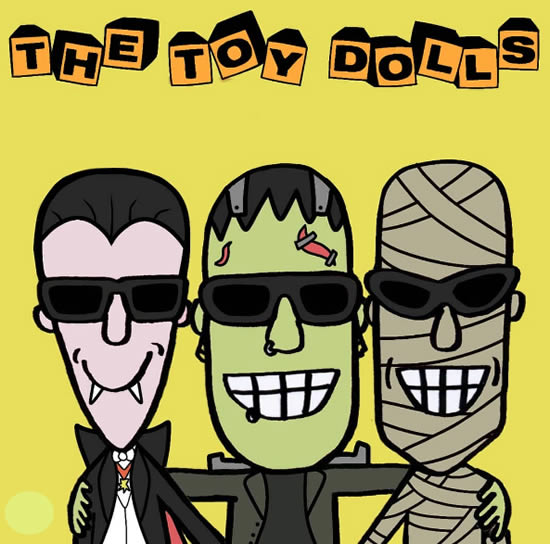 Artwork by alicespunkcorner
TRICK OR TREAT YOU LOT!
We've got a Hallowe'en raffle for ya! One entry for just €1 Euro!
All entries will be put into a hat the day after Hallowe'en and the winner will win a lovely pair of The Toy Dolls metal shaped badges (shown below), and a copy of the Episode XIII CD!

SENT ANYWHERE IN THE WORLD!
Enter here at 10AM (CET) on Saturday October 31st, and the raffle will close at 10am (CET) Sunday Nov 1st. So, that's just 24hrs to enter!
These badges are only available at the live shows and, as we all know, there's a shortage of those at the moment, so don't miss out on this rare opportunity! Good luck!
Until next time...
TTFN


SEPTEMBER 2020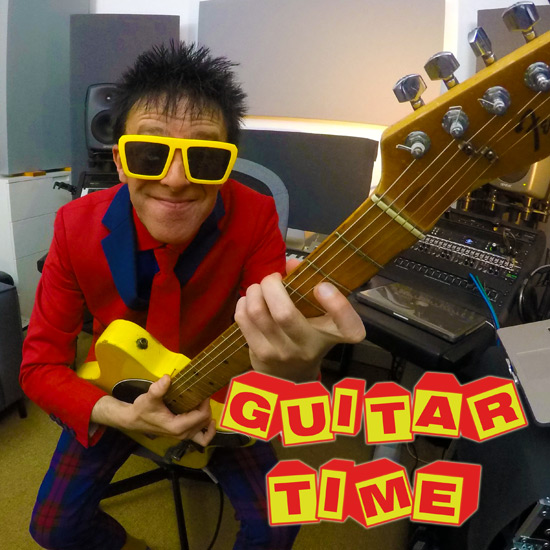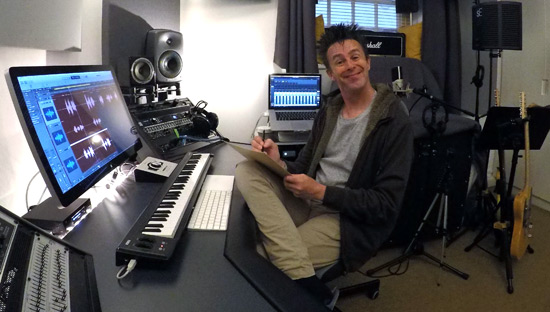 Hey You Lot, we really hope you are all safe 'n' well in these uncertain times.
So, you may have read on The Toy Dolls Facebook that, since lockdown, Olga has been getting a lot of requests for the sale of personalized, hand written lyric sheets.
At the moment Olga is flat out writing The Toy Dolls' next album, so we have decided to give this a time slot of just one week! DON'T MISS OUT!
In a nutshell you can choose any song (or songs) written by Olga from The Toy Dolls back catalogue (and there's plenty to choose from!), Olga will hand write the lyrics, sign them, date them and personalize them with a name of your choice.
These will NOT be printed! They will be ALL HAND WRITTEN by Olga, ALL INDIVIDUAL, and ALL UNIQUE - so you will probably see scribbles & crossed out words!!!
The lyrics will be written on high quality A4 heavy embossed hammer textured paper, and sent anywhere in the world by first class mail in a hard backed envelope.
Each lyric sheet will be priced at €50 Euro, but if you order three then this will be only €120 Euro. All prices includes packing & postage WORLDWIDE.
For example, if you order five lyric sheets that would be €220 Euro, however six would be only €240 Euro!
Confused?! Whatever, it's an amazing deal for such a brilliant, unique item! I am gonna get myself 3 or 4 for sure! It's just so difficult to decide which songs to go for!
As mentioned earlier, there will be just a ONE WEEK time slot for this sale, then it will be taken down so Olga can get on writing the album!
The sale will start HERE at 10am (CET) Saturday morning 10th October, and will end at 10am (CET) Saturday morning 17th October.
This is gonna make a lovely unique gift for a relation, a boyfriend / girlfriend or indeed for yourself! Remember the sale is only for ONE WEEK!
Until next time...
TTFN


SEPTEMBER 2020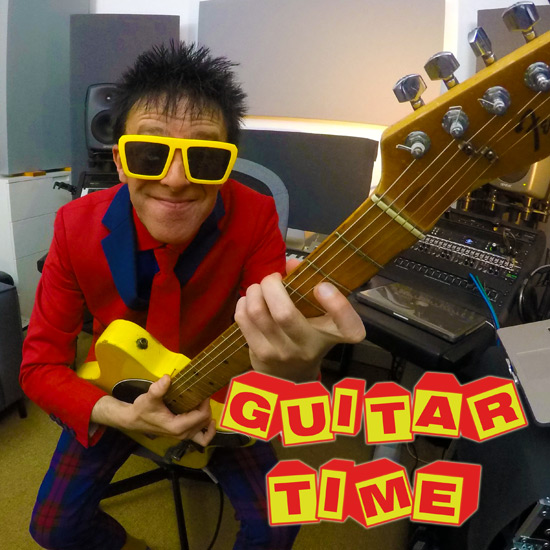 GUITAR TIME WITH OLGA - NOW AVAILABLE!
In this absolute beginners course, Olga teaches you everything you need to know to get you playing guitar.
Click HERE to subscribe!
AUGUST 2020
Happy Summertime You Lot!
Well, what a situation we find ourselves in eh? Unfortunately we can't comment on any of the live shows which are advertised for 2020. Like everyone else we just have to sit tight, but you know the score, the virus is still with us and there are performance and travel restrictions all over the world. WATCH THIS SPACE, AND TAKE CARE!
OK, before we move on...
Yer ASK OLGA video answers are here, keep sending your questions to .
GUITAR TIME WITH OLGA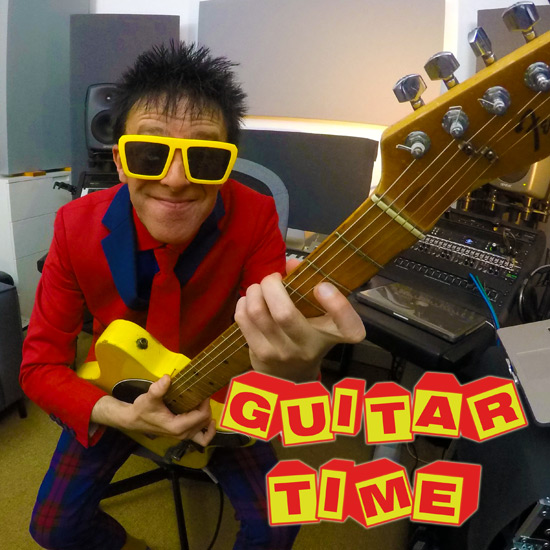 In the meantime, whilst we wait for live show news, we're really excited to announce that Olga has filmed an absolute beginners guitar course, and its damn good I can tell ya! And I mean REALLY good! I know I really could've done with something like this way back when I started playing!
Olga has aimed this course at anyone who has just bought a guitar or who has never played before, he speaks slowly and goes over and over each section.
Olga has focused this course on trying to get you playing in a band, or jamming with friends, as quickly as possible rather than concentrating too much on music theory. Exactly what you need to get started!
Filmed with three cameras, each lesson is around 40 minutes long with enough to keep you regularly practicing throughout the week until the next lesson. As Olga points out though, he can only teach you what to practice! The practicing is all down to you!
Each lesson will feature graphics of chords and notes / fret positions and it's recommended that you work through the lessons in succession, one each week, providing you do regular practice between each lesson!
All the lessons will be sent digitally to each subscriber within 48 hours of subscribing. Make sure you have a good internet connection!
The full 10 lesson course will be priced at €150 (which works out at an amazing €15 per lesson!), and every subscriber will be sent a professionally printed certificate through the mail which has been personally signed by Olga.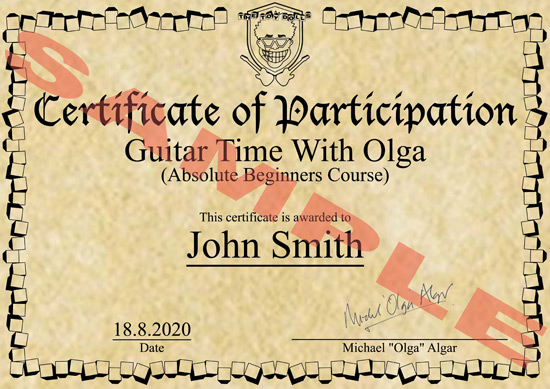 There will be a 48 HOUR SPECIAL OFFER when the course launches on September 11th at 10am (CET).
For the first 48 hours, all 10 lessons + the certificate, will be available for €125, which works out at €12.50 per lesson!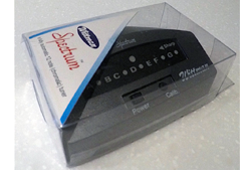 In addition, the very first person to subscribe will also be sent this amazing WITTMAN electronic guitar tuner!
After the initial 48 hours, the price will revert to €150 for the 10 lesson course + certificate.
This won't be a course where Olga is showing off his guitar playing skills. This is HIM teaching YOU in his own unique way how to play the guitar from scratch, and get playing with your mates as soon as possible.
This course is exactly what Olga wanted when he began playing all those years ago! He even teaches you how to tune the guitar with and without a tuner, and how to change strings!
You know what? I am gonna go and watch the course again...
Until next time...
TTFN


JULY 2020
UK ANNOUNCEMENT
As you have probably noticed, more and more shows are being postponed because of the pandemic, mostly all to around a year later than originally planned.
Although the government are saying they are trying to get venues/shows going again, it's all just far too uncertain, in more ways than one.
We are all well aware that the virus is still with us, we really can't risk leaving the shows booked in for January, anything could happen, people are arranging travels/hotels etc, so it's just unfair for everyone to leave it until the last minute just to change the dates again.
This is such a volatile unpredictable time, so we have decided to play it extra safe and re-schedule the UK shows for September 2021.
We really hope you can understand this difficult decision, but we feel it's the wisest and safest move forward for everyone involved.
Once again, all tickets shall remain valid for the new dates.
https://www.seetickets.com/tour/the-toy-dolls
We seriously can't wait to get back on stage ASAP and see you lot again!
The Toy Dolls team.
JUNE 2020
Hello you Lockdown Lot.
Hoping you are all safe and well and keeping your sanity!
We will start by saying that although shows may still be advertised we can not comment at this stage whether or not they will still go ahead.
Festivals and gigs are waiting for the nod from governments and health authorities, and even if shows do go ahead not all international bands will be able to make it, different countries have varying restrictions, and travel restrictions too. We are based in England, Scotland, Sweden, Belgium and Germany, which does complicate things even more!
So, you know as much as us, we just have to grin and bear it. As soon as we have any news we will let you know.
In the meantime there are already about 15 shows confirmed for 2021, announcements will follow in the coming months.
OK, enough of this virus talk, lets move on...
Yer ASK OLGA video answers are here, keep sending your questions to .
And the last of the album videos interviews is here.
Randale Records are doing a brilliant package with special limited edition T-shirt and Red vinyl, check it out here, lovely stuff.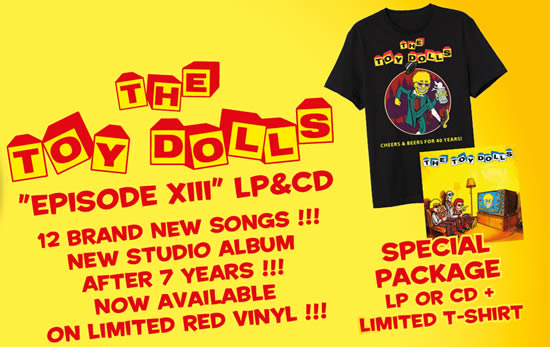 OK, just a short update this time around to keep you lot in the loop.
We should have some more nice positive news next updates.
Meantime, stay safe, clean and hang on in there.
Until next time...
TTFN


APRIL 2020
CORONA LATEST.
We hope you lot are safe & well.
Unfortunately, due to the COVID-19 virus, it has been announced that the June 2020 HELLFEST in France has been cancelled.
The festival has been postponed till 2021, so we hope to be included in the line up of course, our management are in talks now, we will keep you posted.
Hang on in there You Lot.
Olga, Tommy, Duncan & The Toy Dolls crew.
MARCH 2020
VIDEO PREMIERE
THE TOY DOLLS video premiere of 'BENNY THE BOXER' will go live at 8pm (UK TIME) on Friday April 3rd.
Set a reminder, and watch it here!
Plenty o' nice live footage on there for You Lot to enjoy.
See you there!
HOLLAND COVID-19
Due to yesterday's announcement in Holland and new national measures regarding the Coronavirus, including the ban on events until June 2020, the two Dutch festivals in May will not continue this year.
We do hope to be included in the 2021 editions, watch this space!
And in the meantime, STAY SAFE.
The Toy Dolls & Crew.
Welcome to Springtime You Lot!
You know the rules, so lets get straight down to business. Yer latest album video interview is here, and yer new Ask Olga answers are here. Keep sending your questions to .
Well what an amazing start to 2020! Sold out venues right across Spain, Poland & Holland!
Here's a coupla great pics by Warjat photography in Warsaw Poland, a pic of the special gift given to the lads from the venue for selling out the Tilburg show (yummy!), and a great shot of Kurachi Futoshi from Nagoya Japan, the winner of the latest competition, showing of his lovely prizes.
RED VINYL!
Randale Records are releasing a limited edition of the latest album 'EPISODE XIII" on Red vinyl! YES!!
Release is scheduled for 20th March, head over to www.randaleshop.de. I am gonna get myself a copy for sure!
And, a special edition tshirt is also gonna be released by Randale Records soon too, more news soon!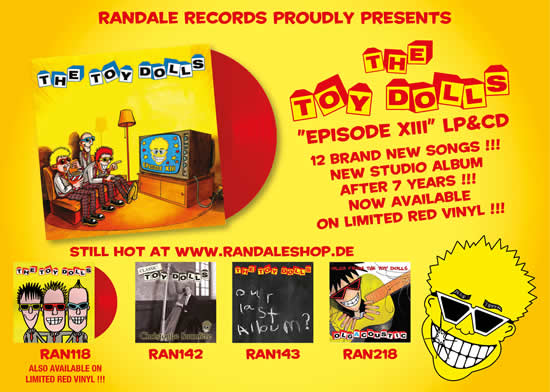 We will have news of an extra special release soon aswell! Keep yer eyes peeled!
A HUGE thank you from Olga, Tommy & Duncan for all these sold out shows! Amazing! THANK YOU!
Until next time...
TTFN


STATEMENT
Unfortunately we have now been forced into a situation where we have had to reschedule the UK shows.
Following the government's advice and reading your comments on social media, we believe it would be irresponsible to do the shows on the dates originally planned.
We could wait another 3 weeks to see what happens, but the situation is so volatile it would be unfair to let everyone down at the last minute.
Health and hygiene being paramount, this is not our only problem, Tommy (our bass player) and the crew (with all the props / equipment etc) are based all over Europe in isolation zones and with severe travel restrictions, which are becoming increasingly tighter. Its just all too risky, in more ways than one.
Postponing the shows is the last thing we want to do, and we are sincerely sorry to have to let you down, though under these dreadful circumstances we feel it's the best way forward and hope that you will understand and agree with this reluctant decision.
Our rescheduled UK dates will be:
Wed 6th January 2021 - La Belle Angele, Edinburgh
Thurs 7th January 2021 - Hedworth Hall, South Shields
Fri 8th January 2021 - Club Academy, Manchester
Sat 9th January 2021 - O2 Forum Kentish Town.
All existing tickets will be valid for our rearranged UK shows and limited tickets are still available here for our Edinburgh and London shows.
Stay safe out there.
The Toy Dolls & Crew.
PORTUGAL POSTPONED
We are very sorry to announce that due to circumstances out of everyone's control ("corona virus") venues have been forced to shutdown.
We will postpone The Toy Dolls' Portugal shows till 4 and 5 October 2020. If you purchased tickets in advance they will be valid for the new shows. Details on the shows in October will be announced in the coming weeks.
We are sure that this is the right decision regarding everyone´s health.
Thanks for your understanding and stay healthy.
JANUARY 2020
The Toy Dolls have added another date to the 40th Anniversary Tour, and we're delighted to announce that the lads will be coming to Austria!
2020 SEPTEMBER 11th, AUSTRIA VIENNA, ARENA WIEN
Tickets will be on sale at 10am CET this Friday (24th January).
This one also sold out last time, so don't hang around!
Hey You Lot!
The 40th Anniversary Tour is proving to be incredibly successful! Thanks to you lot, places are either sold out or just about sold out! Thank you!
As the lads are so busy with the shows, this is just a brief update to let you know all is well here at The Toy Dolls HQ! There's plenty more gigs to be added to the 40th Anniversary tour list!
We have your latest album video interview here...
...and your latest ASK OLGA answers are here, Olga will get back to doing the video answers soon, promise ya! Keep sending your questions to .
COMPETITION WINNER!
There was an overwhelming amount of entries to this one, though less than 100 of you got all three questions correct, from the correct answers we have chosen ONE winner at random.
Congratulations FUTOSHI KURACHI from Nagoya, Japan.
Your prize will be sent soon, take a picture of yourself with it!
The correct answers are:
El Cumbanchero is by Rafael Hernández Marín
Paris REX was the first ever show in France
Olga is the oldest member of The Toy Dolls!
We leave ya with a few pics by Musicwaves.fr taken in Paris on the French Leg of the 40th Anniversary Tour last month.
Like we said, more and more shows are coming in for the 40th Anniversary tour, SIT TIGHT!
TTFN


The lads are finally coming back to Scotland! Get a load o' this, its gonna be insane!
2020 APRIL 15th, SCOTLAND, EDINBURGH, LA BELLE ANGELE
Tickets on sale at 9am FRIDAY JANUARY 10th! Don't hang around!