THE TOY DOLLS SUPERB NEW ALBUM, 'EPISODE XIII', IS NOW AVAILABLE.

GET THE CD FROM SECRET RECORDS IN THE UK, MALDITO RECORDS IN SPAIN, AND MVD IN THE USA.

GET THE VINYL FROM RANDALE HERE.
OCTOBER 2020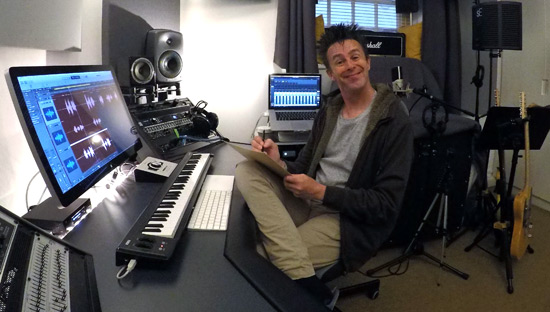 Hey You Lot, we really hope you are all safe 'n' well in these uncertain times.
So, you may have read on The Toy Dolls Facebook that, since lockdown, Olga has been getting a lot of requests for the sale of personalized, hand written lyric sheets.
At the moment Olga is flat out writing The Toy Dolls' next album, so we have decided to give this a time slot of just one week! DON'T MISS OUT!
In a nutshell you can choose any song (or songs) written by Olga from The Toy Dolls back catalogue (and there's plenty to choose from!), Olga will hand write the lyrics, sign them, date them and personalize them with a name of your choice.
These will NOT be printed! They will be ALL HAND WRITTEN by Olga, ALL INDIVIDUAL, and ALL UNIQUE - so you will probably see scribbles & crossed out words!!!
The lyrics will be written on high quality A4 heavy embossed hammer textured paper, and sent anywhere in the world by first class mail in a hard backed envelope.
Each lyric sheet will be priced at €50 Euro, but if you order three then this will be only €120 Euro. All prices includes packing & postage WORLDWIDE.
For example, if you order five lyric sheets that would be €220 Euro, however six would be only €240 Euro!
Confused?! Whatever, it's an amazing deal for such a brilliant, unique item! I am gonna get myself 3 or 4 for sure! It's just so difficult to decide which songs to go for!
As mentioned earlier, there will be just a ONE WEEK time slot for this sale, then it will be taken down so Olga can get on writing the album!
The sale will start HERE at 10am (CET) Saturday morning 10th October, and will end at 10am (CET) Saturday morning 17th October.
This is gonna make a lovely unique gift for a relation, a boyfriend / girlfriend or indeed for yourself! Remember the sale is only for ONE WEEK!
Until next time...
TTFN


SEPTEMBER 2020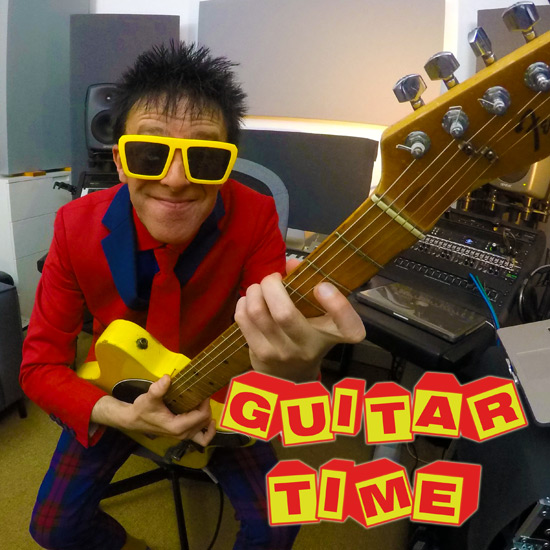 GUITAR TIME WITH OLGA - NOW AVAILABLE!
In this absolute beginners course, Olga teaches you everything you need to know to get you playing guitar.
Click HERE to subscribe!
AUGUST 2020
Happy Summertime You Lot!
Well, what a situation we find ourselves in eh? Unfortunately we can't comment on any of the live shows which are advertised for 2020. Like everyone else we just have to sit tight, but you know the score, the virus is still with us and there are performance and travel restrictions all over the world. WATCH THIS SPACE, AND TAKE CARE!
OK, before we move on...
Yer ASK OLGA video answers are here, keep sending your questions to .
GUITAR TIME WITH OLGA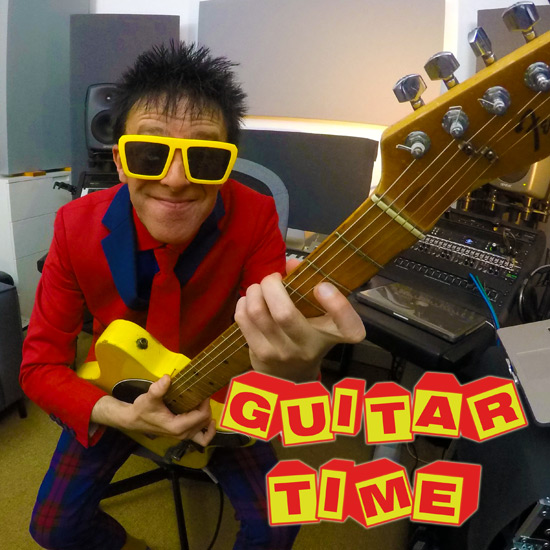 In the meantime, whilst we wait for live show news, we're really excited to announce that Olga has filmed an absolute beginners guitar course, and its damn good I can tell ya! And I mean REALLY good! I know I really could've done with something like this way back when I started playing!
Olga has aimed this course at anyone who has just bought a guitar or who has never played before, he speaks slowly and goes over and over each section.
Olga has focused this course on trying to get you playing in a band, or jamming with friends, as quickly as possible rather than concentrating too much on music theory. Exactly what you need to get started!
Filmed with three cameras, each lesson is around 40 minutes long with enough to keep you regularly practicing throughout the week until the next lesson. As Olga points out though, he can only teach you what to practice! The practicing is all down to you!
Each lesson will feature graphics of chords and notes / fret positions and it's recommended that you work through the lessons in succession, one each week, providing you do regular practice between each lesson!
All the lessons will be sent digitally to each subscriber within 48 hours of subscribing. Make sure you have a good internet connection!
The full 10 lesson course will be priced at €150 (which works out at an amazing €15 per lesson!), and every subscriber will be sent a professionally printed certificate through the mail which has been personally signed by Olga.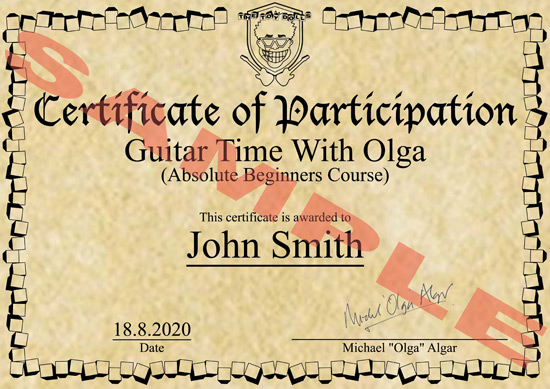 There will be a 48 HOUR SPECIAL OFFER when the course launches on September 11th at 10am (CET).
For the first 48 hours, all 10 lessons + the certificate, will be available for €125, which works out at €12.50 per lesson!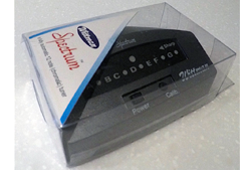 In addition, the very first person to subscribe will also be sent this amazing WITTMAN electronic guitar tuner!
After the initial 48 hours, the price will revert to €150 for the 10 lesson course + certificate.
This won't be a course where Olga is showing off his guitar playing skills. This is HIM teaching YOU in his own unique way how to play the guitar from scratch, and get playing with your mates as soon as possible.
This course is exactly what Olga wanted when he began playing all those years ago! He even teaches you how to tune the guitar with and without a tuner, and how to change strings!
You know what? I am gonna go and watch the course again...
Until next time...
TTFN


JULY 2020
UK ANNOUNCEMENT
As you have probably noticed, more and more shows are being postponed because of the pandemic, mostly all to around a year later than originally planned.
Although the government are saying they are trying to get venues/shows going again, it's all just far too uncertain, in more ways than one.
We are all well aware that the virus is still with us, we really can't risk leaving the shows booked in for January, anything could happen, people are arranging travels/hotels etc, so it's just unfair for everyone to leave it until the last minute just to change the dates again.
This is such a volatile unpredictable time, so we have decided to play it extra safe and re-schedule the UK shows for September 2021.
We really hope you can understand this difficult decision, but we feel it's the wisest and safest move forward for everyone involved.
Once again, all tickets shall remain valid for the new dates.
https://www.seetickets.com/tour/the-toy-dolls
We seriously can't wait to get back on stage ASAP and see you lot again!
The Toy Dolls team.
JUNE 2020
Hello you Lockdown Lot.
Hoping you are all safe and well and keeping your sanity!
We will start by saying that although shows may still be advertised we can not comment at this stage whether or not they will still go ahead.
Festivals and gigs are waiting for the nod from governments and health authorities, and even if shows do go ahead not all international bands will be able to make it, different countries have varying restrictions, and travel restrictions too. We are based in England, Scotland, Sweden, Belgium and Germany, which does complicate things even more!
So, you know as much as us, we just have to grin and bear it. As soon as we have any news we will let you know.
In the meantime there are already about 15 shows confirmed for 2021, announcements will follow in the coming months.
OK, enough of this virus talk, lets move on...
Yer ASK OLGA video answers are here, keep sending your questions to .
And the last of the album videos interviews is here.
Randale Records are doing a brilliant package with special limited edition T-shirt and Red vinyl, check it out here, lovely stuff.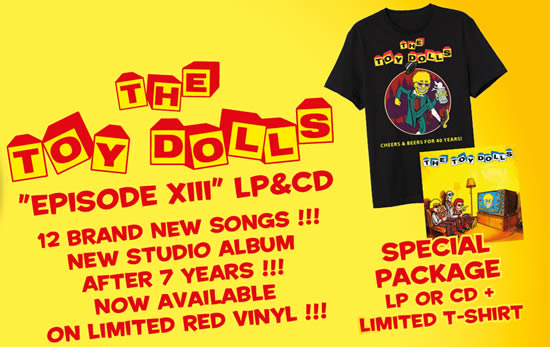 OK, just a short update this time around to keep you lot in the loop.
We should have some more nice positive news next updates.
Meantime, stay safe, clean and hang on in there.
Until next time...
TTFN


APRIL 2020
CORONA LATEST.
We hope you lot are safe & well.
Unfortunately, due to the COVID-19 virus, it has been announced that the June 2020 HELLFEST in France has been cancelled.
The festival has been postponed till 2021, so we hope to be included in the line up of course, our management are in talks now, we will keep you posted.
Hang on in there You Lot.
Olga, Tommy, Duncan & The Toy Dolls crew.
MARCH 2020
VIDEO PREMIERE
THE TOY DOLLS video premiere of 'BENNY THE BOXER' will go live at 8pm (UK TIME) on Friday April 3rd.
Set a reminder, and watch it here!
Plenty o' nice live footage on there for You Lot to enjoy.
See you there!
HOLLAND COVID-19
Due to yesterday's announcement in Holland and new national measures regarding the Coronavirus, including the ban on events until June 2020, the two Dutch festivals in May will not continue this year.
We do hope to be included in the 2021 editions, watch this space!
And in the meantime, STAY SAFE.
The Toy Dolls & Crew.
Welcome to Springtime You Lot!
You know the rules, so lets get straight down to business. Yer latest album video interview is here, and yer new Ask Olga answers are here. Keep sending your questions to .
Well what an amazing start to 2020! Sold out venues right across Spain, Poland & Holland!
Here's a coupla great pics by Warjat photography in Warsaw Poland, a pic of the special gift given to the lads from the venue for selling out the Tilburg show (yummy!), and a great shot of Kurachi Futoshi from Nagoya Japan, the winner of the latest competition, showing of his lovely prizes.
RED VINYL!
Randale Records are releasing a limited edition of the latest album 'EPISODE XIII" on Red vinyl! YES!!
Release is scheduled for 20th March, head over to www.randaleshop.de. I am gonna get myself a copy for sure!
And, a special edition tshirt is also gonna be released by Randale Records soon too, more news soon!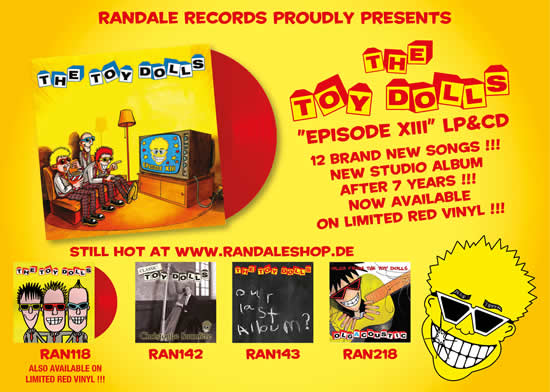 We will have news of an extra special release soon aswell! Keep yer eyes peeled!
A HUGE thank you from Olga, Tommy & Duncan for all these sold out shows! Amazing! THANK YOU!
Until next time...
TTFN


STATEMENT
Unfortunately we have now been forced into a situation where we have had to reschedule the UK shows.
Following the government's advice and reading your comments on social media, we believe it would be irresponsible to do the shows on the dates originally planned.
We could wait another 3 weeks to see what happens, but the situation is so volatile it would be unfair to let everyone down at the last minute.
Health and hygiene being paramount, this is not our only problem, Tommy (our bass player) and the crew (with all the props / equipment etc) are based all over Europe in isolation zones and with severe travel restrictions, which are becoming increasingly tighter. Its just all too risky, in more ways than one.
Postponing the shows is the last thing we want to do, and we are sincerely sorry to have to let you down, though under these dreadful circumstances we feel it's the best way forward and hope that you will understand and agree with this reluctant decision.
Our rescheduled UK dates will be:
Wed 6th January 2021 - La Belle Angele, Edinburgh
Thurs 7th January 2021 - Hedworth Hall, South Shields
Fri 8th January 2021 - Club Academy, Manchester
Sat 9th January 2021 - O2 Forum Kentish Town.
All existing tickets will be valid for our rearranged UK shows and limited tickets are still available here for our Edinburgh and London shows.
Stay safe out there.
The Toy Dolls & Crew.
PORTUGAL POSTPONED
We are very sorry to announce that due to circumstances out of everyone's control ("corona virus") venues have been forced to shutdown.
We will postpone The Toy Dolls' Portugal shows till 4 and 5 October 2020. If you purchased tickets in advance they will be valid for the new shows. Details on the shows in October will be announced in the coming weeks.
We are sure that this is the right decision regarding everyone´s health.
Thanks for your understanding and stay healthy.
JANUARY 2020
The Toy Dolls have added another date to the 40th Anniversary Tour, and we're delighted to announce that the lads will be coming to Austria!
2020 SEPTEMBER 11th, AUSTRIA VIENNA, ARENA WIEN
Tickets will be on sale at 10am CET this Friday (24th January).
This one also sold out last time, so don't hang around!
Hey You Lot!
The 40th Anniversary Tour is proving to be incredibly successful! Thanks to you lot, places are either sold out or just about sold out! Thank you!
As the lads are so busy with the shows, this is just a brief update to let you know all is well here at The Toy Dolls HQ! There's plenty more gigs to be added to the 40th Anniversary tour list!
We have your latest album video interview here...
...and your latest ASK OLGA answers are here, Olga will get back to doing the video answers soon, promise ya! Keep sending your questions to .
COMPETITION WINNER!
There was an overwhelming amount of entries to this one, though less than 100 of you got all three questions correct, from the correct answers we have chosen ONE winner at random.
Congratulations FUTOSHI KURACHI from Nagoya, Japan.
Your prize will be sent soon, take a picture of yourself with it!
The correct answers are:
El Cumbanchero is by Rafael Hernández Marín
Paris REX was the first ever show in France
Olga is the oldest member of The Toy Dolls!
We leave ya with a few pics by Musicwaves.fr taken in Paris on the French Leg of the 40th Anniversary Tour last month.
Like we said, more and more shows are coming in for the 40th Anniversary tour, SIT TIGHT!
TTFN


The lads are finally coming back to Scotland! Get a load o' this, its gonna be insane!
2020 APRIL 15th, SCOTLAND, EDINBURGH, LA BELLE ANGELE
Tickets on sale at 9am FRIDAY JANUARY 10th! Don't hang around!
DECEMBER 2019


The Toy Dolls continue their 40th Anniversary Tour with this new confirmed show in the Czech Republic, tickets are on sale NOW!
The last club show in Prague sold out so don't hang around for tickets, it's gonna be totally insane!
2020 12th September Czech Republic, Divadlo Archa
NOVEMBER 2019
Well, Hello You Lot!
Its been a while since a proper update! As the lads have started their 40th Anniversary tour, there hasn't been much time to get news up! But we are here now!
So, the German leg is done and dusted with most places either jam packed or sold out! And what a wicked time the lads had, DANKE!
Here are some pics from Germany. (Photos 1 to 9 by Dermangler)
OK, the latest Ask Olga video is here, keep sending your questions to , and the next album video is here.
Next up is the SWEDISH LEG of the 40th Anniversary tour and this promises to be totally wild! It's gonna be a hell of a party! If there are any remaining tickets left by the time you read this, you can get em' on the tour dates list.
Following Sweden will be the FRENCH LEG of the 40th Anniversary tour, this also is gonna be one crazy tour, you lot really are in for a treat.
OK, especially for you lot who can't attend any of the 40th Anniversary Shows, we have a competition for ya to win some of the goodies only available on the tour.
THE PRIZE:
The Toy Dolls Tote Bag + The Toy Dolls building bricks pin + The Toy Dolls Face pin + The Toy Dolls stickers.
QUESTIONS:
1. From The Toy Dolls Episode XIII album, who wrote El Cumbanchero?
2. What was the name of the first ever venue The Toy Dolls played in France?
3. Who is the oldest member of The Toy Dolls?
Please send your answers , with your full name and address, we will send the prize anywhere in the world, winner announced in the next updates.
More countries are still being added to the 40th Anniversary tour, this could stretch on for some time!
Oh, before we go, a quick one to say thank you so much to everyone buying tickets for the UK Shows. South Shields and Manchester sold out crazily quick!
There are some tickets left for the big London show at the Kentish Town Forum on April 18th 2020. This one is gonna be mental, featuring our mates The Angelic Upstarts as special guests too! Get yer tickets here.
Enjoy the shows you lot, I envy ya!
TTFN


We are delighted to announce that the next confirmed country on the 40th Anniversary tour is... PORTUGAL.
Both these venues sold out last time the lads played em' so be quick to get yer tickets!
Really can't wait to see you lot again, Porto and Lisbon ROCK!
Tickets available from Wednesday (6th November).
More countries being added soon!
OCTOBER 2019
The official 40th Anniversary Tour promo video!
Lots more dates to come, all ticket links in the tour date listings.
Not many left for Germany now though!
Please note that the remaining few tickets for the German leg of the 40th Anniversary Tour can now be found at this NEW link here.
SEPTEMBER 2019
Hey You Lot!
It's here! The announcement of the UK 40th Anniversary shows! And, Olga is heading back to his birthplace of South Shields!
2020
16th APRIL UK SOUTH SHIELDS, HEDWORTH HALL
Tickets on sale at 10am on 20th September.
17th APRIL UK MANCHESTER, CLUB ACADEMY
Tickets on sale at 10am on 20th September.
18th APRIL UK LONDON, THE FORUM
Pre sales (London only) 18th September 10 am.
General release at 10am on 20th September.
Special guests in South Shields will be CRASHED OUT.
Special guests in Manchester will be VOMIT.
And, because Mensi and his band were the first to take The Toy Dolls on a national tour 4 decades ago, the extra special guests in London will be THE ANGELIC UPSTARTS.
You really need to get yer skates on to get tickets for these shows!
We are proud to announce the next confirmed leg of the 40th Anniversary Tour will be in THE NETHERLANDS!
Tickets will be available to purchase at 10am CET tomorrow, Friday 13th September.
February 7th - Holland Groningen De Oosterpoort
February 8th - Holland Nijmegen Doornroosje
February 9th - Holland Tilburg 013
Hey You Lot!
So the time is almost upon us! The release of The Toy Dolls amazing new album 'EPISODE XIII' is the 13th September!
Pre order details for the album are in the 'SHOP'.
You'll also see some super cool new 40th Anniversary shirts, pins, and tote bags (which look amazing!).
The new stuff will only be available at the 40th Anniversary shows.
This is amazing, the new promo video for "RICHARD CLAYDERMAN'S A CREEP' taken from the new album EPISODE XIII.
Oh, I almost forgot in all the excitement here's yer latest album interview video.
The lads are busy at rehearsals as we speak, so yer 'ASK OLGA' video answers will return soon!
OK, there are now a limited amount of tickets left for the German leg of the 40th Anniversary tour. Please don't leave it too late to get your tickets like some of you did last time!
Other countries are to be announced this month! WATCH THIS SPACE!
Life begins at 40! Ha!
Until next time...
TTFN


AUGUST 2019
Maldito Records of Spain start their PRE SALE of the new album, EPISODE XIII, today!
Maldito are also offering various lovely packages with the new album - tshirts, hoodies and keyrings.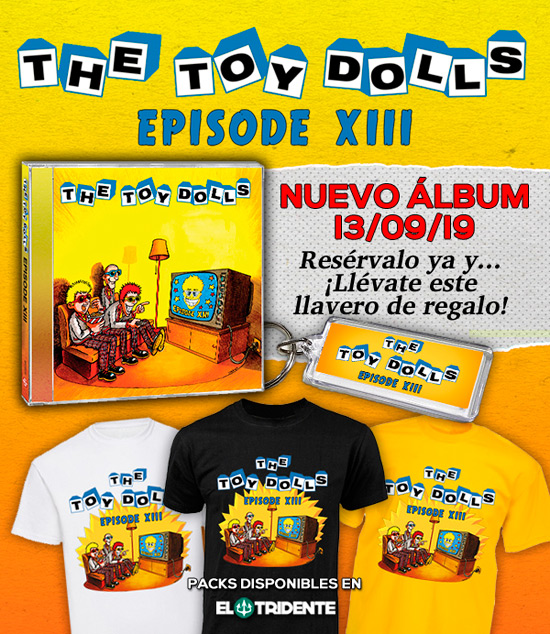 These items will not be available to buy individually. They are limited edition, available only as a package with the new album.
Check out the Maldito Newsletter too.
Until next time...
TTFN


JULY 2019
THE TOY DOLLS SUPERB NEW ALBUM, 'EPISODE XIII', IS NOW AVAILABLE FOR PRE-ORDER.

GET THE CD FROM SECRET RECORDS HERE.

GET THE VINYL FROM RANDALE HERE.
Happy Summertime You Lot!
And good luck to the lads, sweating away at the summer festivals!
OK, straight down to business, finally your latest 'ASK OLGA' video answers are here. Please keep sending your questions to .
And, the latest ALBUM VIDEO INTERVIEW is here.
Whilst we are on the subject of albums, the new one, "EPISODE XIII", is now due for release on 13th September.
We will have pre-order details for you soon, and the promo video too!
The album will be released in:
UK by Secret Records
Germany by Randale Records
Spain, Portugal and Andorra by Maldito Records.
The version by Randale Records will be on vinyl! Lovely!
More news on other territories soon.
There will also be a special tour edition CD featuring 2 live tracks, only available at the 40th Anniversary live shows.
Regarding the 40th Anniversary Live shows, we are still waiting for more countries to be added, so please sit tight!
Thanks loads to everyone buying tickets for Germany, Sweden, France, Spain & Poland, tickets are really flying out!
Oh, thank you to Steve Harrison for this rare pic, taken about 30+ years ago, the lads and producers at the recording of the Ready Brek TV advert!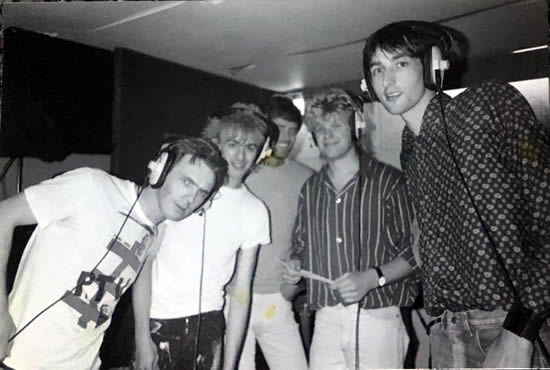 OK, we will have a competition for ya next time! A special prize for 2 guest list tickets at one of the 40th Anniversary shows!
In the meantime, enjoy seeing the lads at the summer festivals, I really wish I could get to one!!
Until next time...
TTFN


JUNE 2019
A little album teaser...
The 40th Anniversary Shows - The Spanish and Polish Legs!
Hey You Lot!
The tickets for these new shows are now on sale today - 12th June. The ticket links can be found in the Live listings to the right. These will sell fast, so get 'em while you can!



16th January Madrid Sala But

17th January Bilbao Sala Santana

18th January Barcelona Razzmatazz





31st Jan Wrocklaw Stary Klasztor

1st February Warsaw Klub Proxima
More countries coming soon!
TTFN


MAY 2019
The 40th Anniversary Shows
The German Leg!

Here you go you lot! Its October, so get yer tickets quick! Tickets on sale Wednesday 29th May.

München Backstage 6th October 2019

Nünberg Hirsch 7th October 2019

Stuttgart Longhorn 8th October 2019

Wiesbaden Schlachthof 9th October 2019

Saarbrücken Grage 11th October 2019

Köln Stollwerck 12th October 2019

Berlin Astra 13th October 2019

Hamburg Markthalle 14th October 2019
More countries to follow soon!
TTFN


APRIL 2019
40th Anniversary Club Shows Update!
So here we have confirmation of the first 40th Anniversary club shows, and the first two countries are FRANCE and SWEDEN.
On the Anniversary club shows you will be able to hear a number of songs from the new album "EPISODE XIII" amongst some other great stuff!
We are awaiting confirmation of club shows in other countries of course, but these are just the first confirmed countries, and please note that the club shows in other countries may start before these ones! We will have more news soon!
40th Anniversary show tickets will go on sale this Friday 26th April at 10 am (CET).
Just click on the gigs on the tour dates down the right hand side of this page for tickets, or below.
14 NOV SWEDEN, STOCKHOLM - Kraken
15 NOV SWEDEN, LINKÖPING - The Crypt
16 NOV SWEDEN, MALMÖ - Plan B
29 NOV FRANCE, PARIS - Elysée Montmartre
30 NOV FRANCE, ANGOULÊME - La Nef
01 DEC FRANCE, CLERMONT-FERRAND - La Coopérative de Mai
03 DEC FRANCE, MARSEILLE - Espace Julien
04 DEC FRANCE, GRENOBLE - La Belle Électrique
06 DEC FRANCE, BIARRITZ - Atabal
07 DEC FRANCE, NÎMES - Paloma
08 DEC FRANCE, TOULOUSE - Le Bikini
11 DEC FRANCE, STRASBOURG – La Laiterie
12 DEC FRANCE, LILLE - L'Aéronef
13 DEC FRANCE, ROUEN - Le 106
14 DEC FRANCE, SAINT-MALO - La Nouvelle Vague

Until next time...
TTFN


Sunday 14th
Happy April to You Lot!
You know the rules, straight down to business!
Your latest Ask Olga video answers are here, keep sending your questions to (but please try to refrain from asking "when are you gonna play in my town", all confirmed shows will be announced on the tour dates of this website).
Your latest video album interview is here. Enjoy!
The stickers competition!
Well, due to the overwhelming amount of entries for this one, we have chosen 14 winners at random from all the 100s of correct answers. The winners will start receiving your prizes over the next few days, if not already!
The answers are:
1. Episode XIII will be the The Toy Dolls 13th studio album
2. The London studio where the lads have been recording is Unit 2 Studios.
3. Richard Clayderman's A Creep!
And the winners are...
Miguel Peral Amado
Ant Vines
Bruno PETITFOUR
Alexx Schroll
Mark Sawyer
Freek Spaepen
Sarah Robson
Alessandro Marin
Mario Smolibocki
Louise Morrison
Jonas Wettmark
Vincent Cobb
Martina Seric
Javier Pages
Well done You Lucky Lot!
Moving on... as I am sure you lot are aware, the lads have been in the recording studio for the past 2 months recording the new album "EPISODE XIII". And now it's all done! Finally!
The album will be centered around a TV show (hence the title "EPISODE XIII") with the tracks "Previously" and "Until Next Time" taking their inspiration from TV cop show types. There's even a news flash before "The Laptop Lifter"! There will be a video of one of the songs over the coming months, so watch this space!
There will be CD and vinyl versions, but yes, we know, we can hear you, "When is the release date"?! The CD will be released in the UK on September 6th 2019 on Secret Records, and the vinyl will be released by Randale Records around the same time. Releases by labels in various other countries will follow soon after. We'll keep you posted on this plus all of the pre-order details.
Meantime take a look at this wicked sleeve artwork.
So, apart from a string of festivals throughout the summer, The Toy Dolls 40th Anniversary club shows will start in early October to coincide with the release of the new album.
The 40th Anniversary shows will feature a selection of songs from the new album, plus all the old favourites!
The actual shows will be announced later this month. The club shows will continue well in to 2020, so there are plenty of countries to be added yet, but very roughly its looking like this...
October 2019 - German Tour
November 2019 - Sweden Tour
November / December 2019 - France Tour
January 2020 - Spain Tour
Management are busy working on other countries throughout the world as we speak, including the UK!
We will be back next month with more news on the 40th anniversary club shows and the new album video.
In the meantime, keep checking The Toy Dolls FACEBOOK as there's gonna be little snippets of the new album over the coming weeks!
Until next time...
TTFN


MARCH 2019
Saturday 2nd
Happy Spring Time You Lot!
Once again, this is just a mini update as the lads are hard at work in the studio recording The Toy Dolls new album "EPISODE XIII.
Full monthly updates with the album interviews and Ask Olga answers will return next time.
In the meantime, this is just a quickie to let you know everything is on schedule with the recording, and release date is still set for October - if not earlier.
Oh, and the songs are sounding fabulous by the way!
Anyways, here's a quick competition to win 4 shiny new brilliant Toy Dolls stickers, and these are not available on the webshop!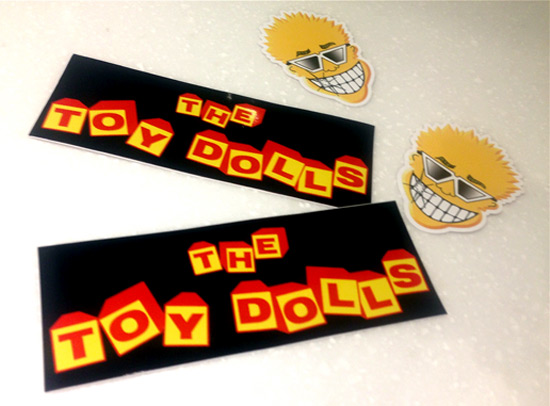 Send your answers (with your name and address) .
3 questions:
1. EPISODE XIII will be The Toy dolls 11th, 12th or 13th studio album?
2. Which London studios have the lads been recording Episode XIII at?
3. Which well known French pianist is described as a CREEP on the new album?
The Toy Dolls Shop has now been restocked with the ever popular black 'FACE' T-shirts, in addition to the new, and gorgeous, deep red 'FACE' shirt.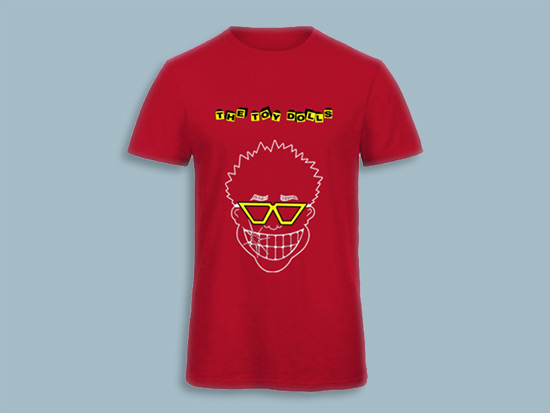 New designs will be added over the next few months.
OK, let's let the lads get this album finished!
More news coming soon! AND LIVE GIG NEWS!
Until next time...
TTFN


JANUARY 2019
Monday 21st
Welcome to 2019 You Lot!
Just a short update this time as the lads are really busy preparing for the recording of the new album!
So, due to the heavy workload involved with getting the new album together, your Ask Olga questions / answers will appear in the next updates. In the meantime, however, you can still keep sending yer questions to .
Wakey Wakey! The latest album video interview is here!
As for the new album, this is due for release roughly at the beginning of October. As this is the thirteenth studio album, it will be titled, rather appropriately, EPISODE XIII!
The track listing is:
PREVIOUSLY
ARTHUR CLARK'S A DARK HORSE
BENNY THE BOXER
SHE'S A WORKY TICKET
THE LAPTOP LIFTER
WAFFLE WOMAN
CHRISTINE'S CLOTHES
PIGGIN' SICK O' MYKONOS
EL CUMBANCHERO
SENIOR BENIDORM
RICHARD CLAYDERMAN'S A CREEP
UNTIL NEXT TIME
Yes, She's A Worky Ticket has been put on by popular demand, and it will be a brand new recording.
So far I have only heard the demo of 'El Cumbanchero' and I am lost for words! Other than WOW of course!
The release will coincide with the Toy Dolls' 40th Anniversary, with club shows starting in Germany, France etc... in October through to 2020. UK dates are being planned too.
OK, let's wish the lads good luck in the studio! It's gonna take about two months from the end of January to complete, but we will keep you posted on the progress!
Oh, by the way... there will be new shirts added to the webshop very soon! We are aware everything is just about sold out! Watch this space!
Meantime here's another great review from the lad's tour of South America a few months back, this time from Argentina, and a few nice pics from Rosario.
Year 39, and the story continues!!
Until next time...
TTFN